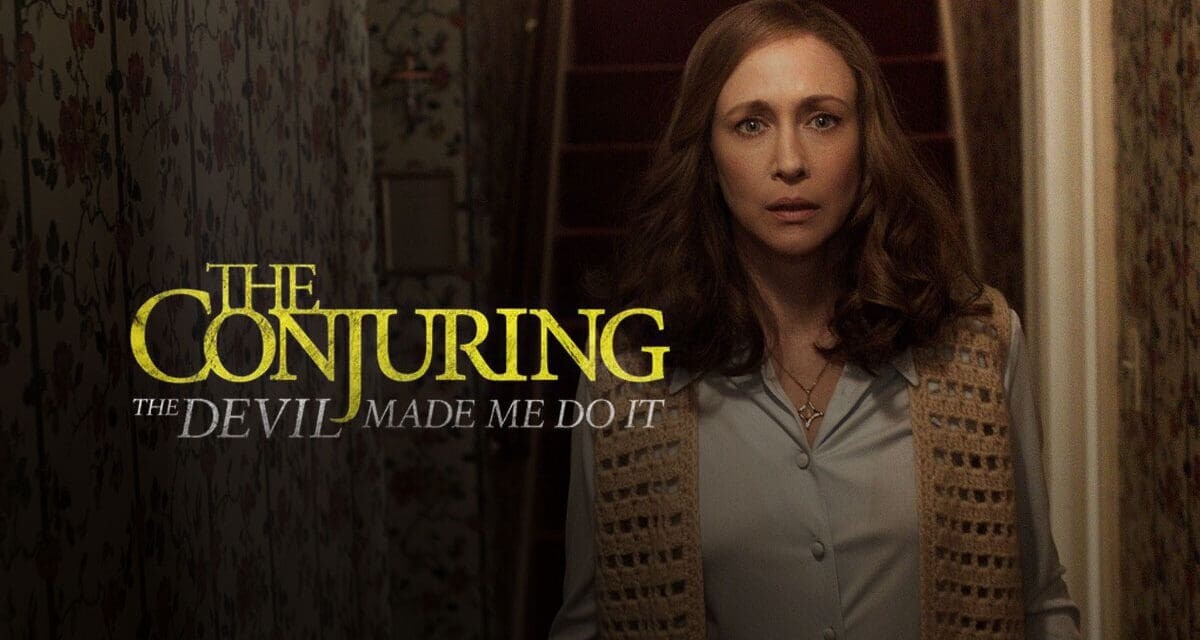 The Conjuring: The Devil Made Me Do It
The Conjuring: The Devil Made Me Do It is the third entry in The Conjuring series and the eighth film in The Conjuring universe, and Patrick Wilson and Vera Farmiga are back as the Warrens, once again helping out those suffering from ghosts and possessions. The story feels very different from the previous films, and it felt more like an episode of Supernatural and X-Files. Wilson and Farmiga are excellent as always, but the film's pacing is dull and there aren't many frightening moments.
With the latest entry, Ed and Lorraine try to help out David Glatzel, a possessed child. The exorcism seems to go well, but little did they know that the dark entity has transferred to Arne, the boyfriend of the boy's sister. This results in a murder, and Arne is sent to jail for his crime. Now it's up to the Warrens to find out what really happened and try to prove Arne's innocence.
Wilson and Farmiga have been the glue that holds The Conjuring films together, and they bring their A-game here. Farmiga as Lorraine is sensitive to the spirit world, and Wilson as Ed is the anchor who helps balance things out when the world of the living gets dangerous. Ruairi O'Connor and Sarah Catherine Hook play Arne and Debbie Glatzel, respectively. The material they're working with doesn't make the two young lovebirds compelling or captivating.
Director Michael Chaves is clearly a fan of horror with nods to classics like Psycho and The Exorcist. Observant horror fans will definitely notice homages to some of these iconic horror films. Even with the Easter eggs, the actual horror elements have been dialed down in the film. This is for sure NOT what you want in a horror film. What we're left with is a film that focuses more on the uninteresting and forgettable detective journey to uncover the mystery of Arne's possession. This resulted in a tedious third act that felt very unimaginative.
Final Reaction
The Conjuring: The Devil Made Me Do It gets some points for taking the story in a different direction (it is based on the actual Trial of Arne Cheyenne Johnson case). Ultimately it is underwhelming with a weak plot and lackluster scares. Patrick Wilson and Vera Farmiga are wonderful as always as the leads. The supporting cast is pushed to the side with no intriguing materials to work with.