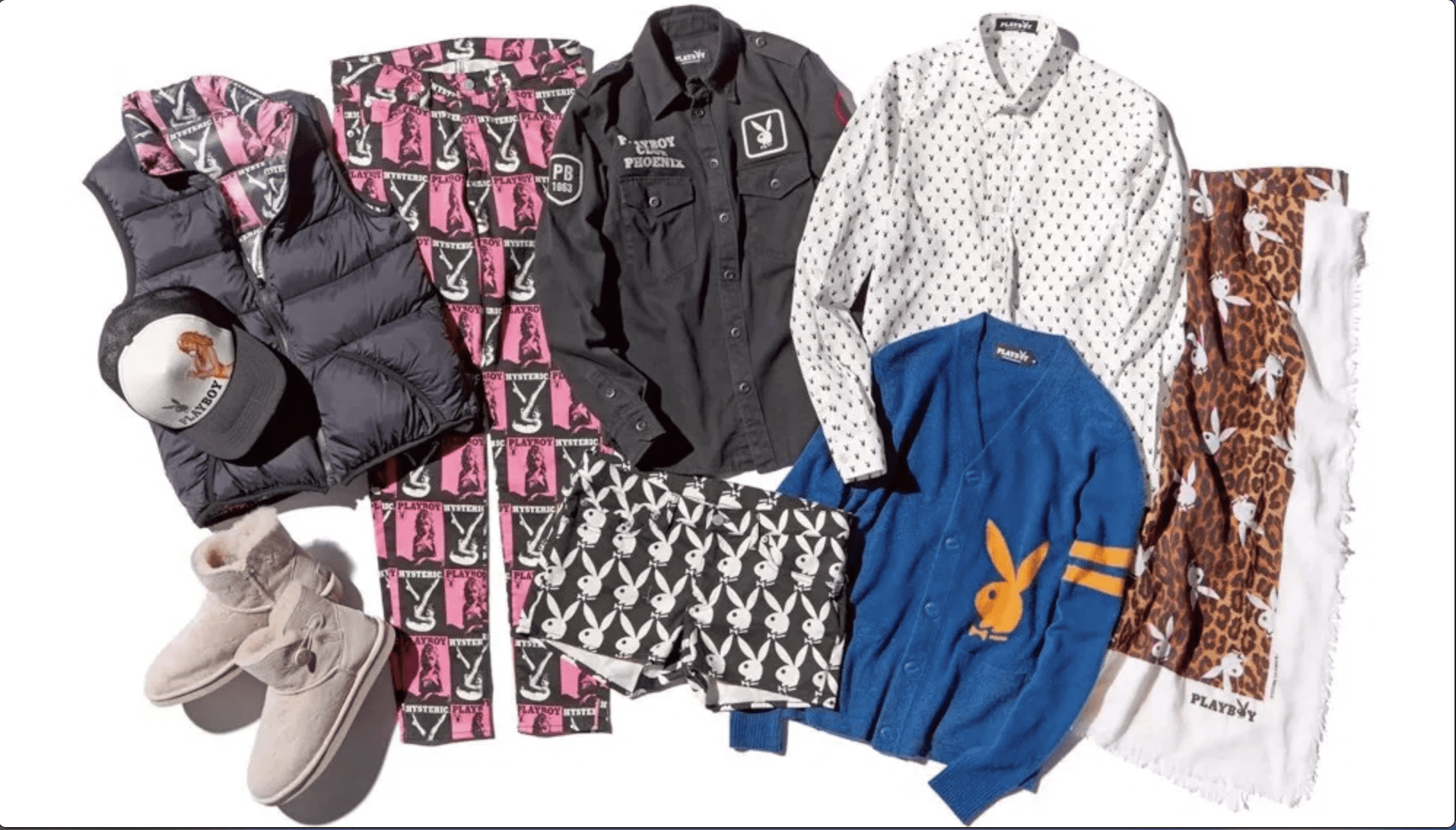 The Anti-Fashion
HYSTERIC GLAMOUR instantly calls to mind one vivid musical memory:
'My boyfriend bought me a Hysteric Glamour shirt; they're hard to find in the states, got me feeling couture…'
Quoting early-2000s Gwen Stefani lyrics (from memory) isn't something I'd expected to do in my work for OTAQUEST, but this may be the only time it's appropriate. SUPER LOVERS and A Bathing Ape also made appearances in her 2004 track 'Harajuku Girls,' piquing the curiosity of young western fashionistas. But Hysteric Glamour (or, at least, its creator) already had deep roots in the west, drawing on a mix of rock-and-roll sensibility and pop culture simplicity to create an unforgettable brand still selling after 36 years.
Now, decades after some rando in a New York club was spotted wearing the brand by none other than Andy Warhol, heads are still turning. The fashion-scape has changed, with more and more street brands pivoting into louder and louder designs, but Hysteric Glamour is the grandfather of anti-fashion, and consumers continue to pay homage accordingly.
Counter Cultures Before Counter Culture
Being anti-fashion is almost expected when it comes to the image of Japanese streetwear, but HYSTERIC GLAMOUR was one of the pioneers of such an outlandish concept. The brand was created by Nobuhiko Kitamura as the perfect antithesis to the strict rulings of school and work. When still young, he became enamored with the danger and mystique of western punk and new wave. Blending these passions into his designs, Kitamura came out of fashion school with one goal; to give people what they wanted in the early 80s: rebellion and revolution.
The brand is known worldwide for its loud graphics, offensive slogans, and its odes to comic books and hippie culture. They put patched leather jackets and neon-blended pop T-shirts into the hands of whoever is ready to make a statement. And over the years, that made quite the splash: Kitamura ended up hanging out with everyone from Iggy Pop to Sofia Coppola. Sure, HYSTERIC GLAMOUR may still hold a kind of obsessive mystery (after all, it's tough to find in the states, as Gwen crooned) but it's had more of an impact than many recognize.
The reason the brand is still prominent in the Tokyo fashion-scape? Collaborations. HYSTERIC GLAMOUR does them right and does them often.
HYSTERIC GLAMOUR & Supreme?
A visually loud and aggressive label like HG deserves an equally loud and notable partner. In 2013, Playboy came into the picture, and the two went on to create a retro line for men and women alike. Featuring vintage images of the quintessential Playboy Bunnies and classic iconography, the line celebrated 60 years of the magazine. It was launched in Japan before becoming available online for those living in the United States.