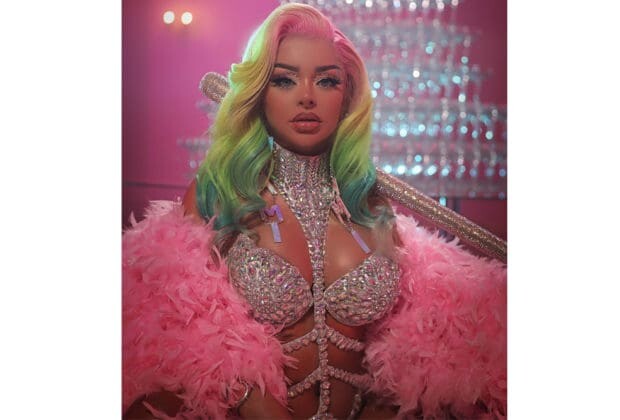 KATJA KRASAVICE SIGNS TO WARNER CHAPPELL
Warner Music Group.  The singer-songwriter is the first female rapper to enjoy back-to-back No. 1 albums in Germany. In 2021 alone, Krasavice has achieved a No.1 with her album Eure Mami, a No. 1 with her single 'Highway', and a No.1 with her remix of Saweetie's 'Best Friend'.
Krasavice burst onto the music scene after posting cover videos on YouTube in 2014, before going on to release her debut single 'Doggy' in 2017, which climbed to No. 7 on the German charts.
She signed a recording deal with Warner Music Germany in 2019 and released her debut album, Boss Bitch the following year, which hit No. 1 and featured the singles 'Gucci Girl', 'Sugar Daddy', 'Wer Sind Sie' and 'Casino'.  She wrote every song on the album and included influences ranging from R&B to Afrotrap to Latin.
Her second album, Eure Mami followed this year and included the hit singles 'Million Dollar A $$ (feat. Fler)', 'Ich Seh', 'Alles Scon Haben', 'Highway (feat. Elif)' and 'Friendzone'.  The album marked the first time that Krasavice collaborated with other writers and artists and addressed critical issues, including domestic violence and bullying. It also showcased Krasavice's stylistic diversity, with songs ranging from hard-hitting rap tracks to emotional ballads, and vibey pop numbers to dance-tinted anthems.
In April 2021, Krasavice was featured on a remix of Saweetie and Doja Cat's 'Best Friend', which reached No. 1 on the German singles chart.
Krasavice has built a huge following on social media across Germany, Austria and Switzerland, with some 2.7 million followers on Instagram, 1.6 million on TikTok and 185 million views on YouTube.  She's also the bestselling author of The Bitch Bible, her autobiography which was published in 2020.