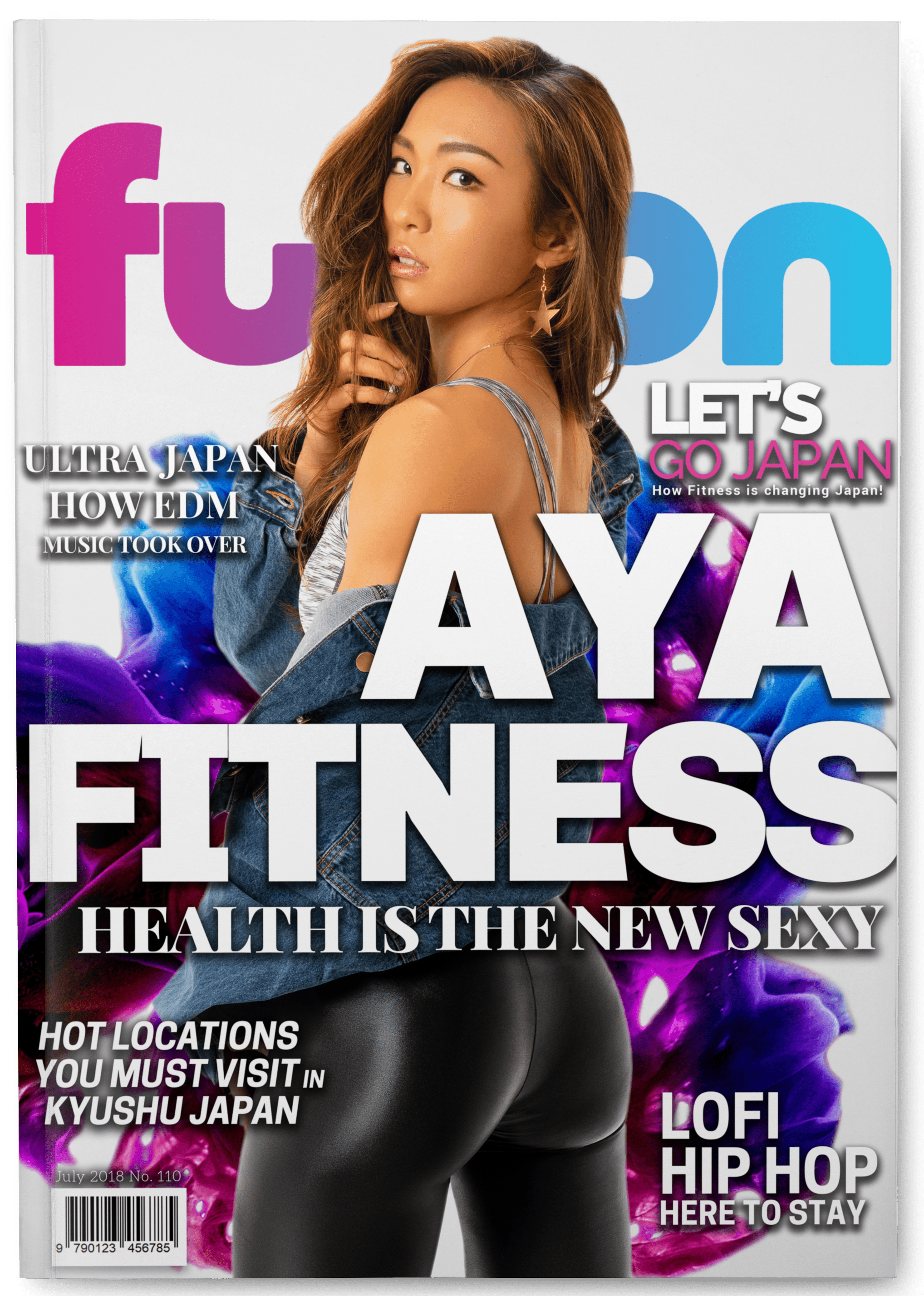 Muscle training beauty gathers! Beauty body tournament
Don't be fooled by her childlike grin and bubbly down-to-earth personality. Aya is serious about her mission to rewrite the rules of fitness and front a campaign to get Japan into shape.
Though she appears very much the girl next door in her cropped sweatshirt and sneakers, out of sight are rock-hard, six-pack abs that show she practices the workout and diet regime she preaches.
"I'm allowed today. It's my cheat day," she says as she devours two cakes during a recent interview with Kyodo News.
Unapologetic about her sweet tooth, Aya continues to appeal to Japanese women because she has succeeded in losing weight without losing the curves, despite her seemingly flawed path to perfection.
A celebrity trainer for Japanese models and actresses like Anne Nakamura, Meisa Kuroki, Hikari Mori and Sumire, Aya helps her clients drop the excuses, stay motivated and score the body they want using a carrot and stick approach.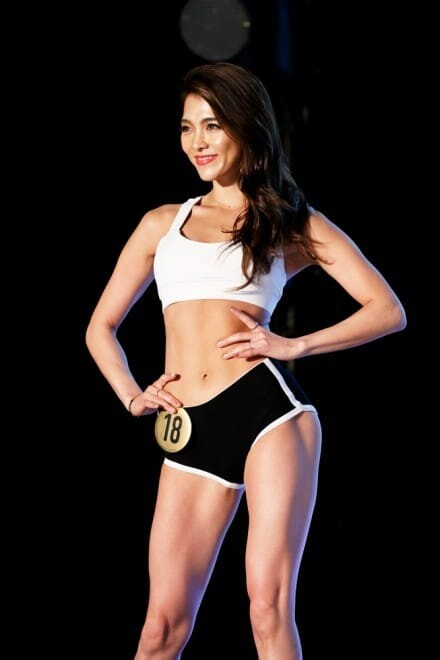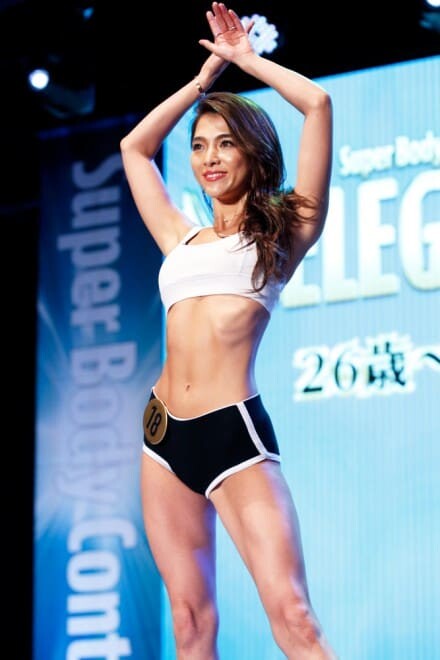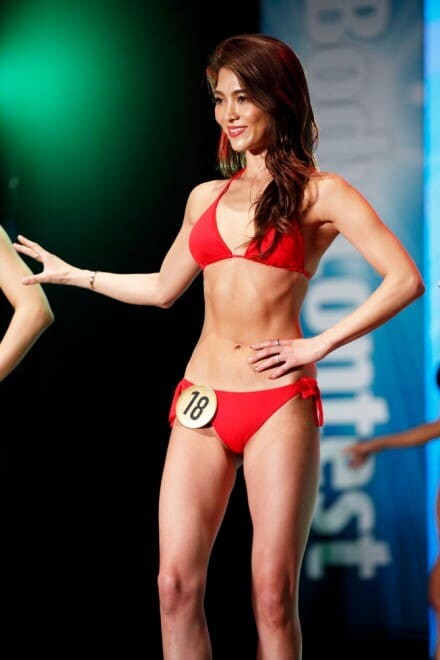 Fitness is getting more popular in Japan
"Try different kinds of exercise until you find the one".
The 33-year-old fitness enthusiast says the key pillar to physical training, like life, is balance.
"I love sweets. I love food that makes you fat. I train every day from Monday to Friday, so on weekends, I give myself a break. Everyone should have cheat days," Aya says.
"But it's true your sugar and carb intake will affect your training and your body will feel it. If you continue to work out you'll naturally become a healthy eater," she says.
Aya had always known she wanted to turn her passion into a career. Heavily influenced by her father who taught her how enjoyable sports can be, Aya knew as a little girl she would land a job in the world of sports and fitness.
"In elementary school, I always had a perfect score in P.E. and I wanted to become a P.E. teacher. But in college, I learned that there are more options, and a teaching job would limit my reach to a certain age group," she says.
For Aya, who works with children as well as seniors, the ultimate goal is to turn Japan into a fitness nation. Her aim is to ignite a movement while creating a fitness empire, not just to fight bulging waistlines, but for holistic well-being.
"Skinny doesn't equal beautiful," Aya stresses.
It's about being fit enough to protect yourself, maintain your mobility and future-proof your body so you can improve your quality of life and prevent health problems. Regardless of age and gender, exercise is good."
Aya, who is a CrossFit devotee, visits Los Angeles every year and says every time she comes home, she is determined to play her part in developing a plethora of fitness opportunities in Japan, like those found in the West Coast where the CrossFit craze started.
She would like to see more women walking Tokyo's streets in workout gear, enjoying coffee while wearing a sports bra, leggings and sexy active wear without having to feel self-conscious about their exposed stomachs.
"We're not quite there yet. Girls will get stared at if they dressed like me," she admits.
"I almost feel like Japanese people are shy because they don't exercise. Fitness improves your confidence. It's not just physical health I'm talking about. It makes your brain healthy too."
This year, Aya has set out to emulate her Instagram-famous hero and Aussie fitness guru Kayla Itsines by taking her show on the road and doing live workouts in hopes of getting the couch potatoes off their sofas and fighting the flab.
The tour will make stops in Osaka, Nagoya and Fukuoka by the end of the year, and in 2019, she hopes to make it a monthly event. Not everyone is a health freak, and the Reebok brand ambassador knows she has to be the catalyst for her acolytes.
"The sooner you start, the better, because the hardest part is taking action," Aya says.
"Try different kinds of exercise until you find the one. Yoga isn't for everyone. Swimming isn't for everyone. Walking is a start. Move on from walking, to jogging, to running. Don't jump head-first into a strength program because you're bound to fail."
Fitness is about discipline, Aya says. It is difficult to create positive habits, but once you clear the roadblocks, the ride will be smooth, she explains.